'Fresh Meat' cast complete Red Nose Day 'University Challenge'
The cast of Channel 4's
Fresh Meat
have completed their 'University Challenge' to raise money for Comic Relief's Red Nose Day.
Greg McHugh
, Kimberley Nixon, Jack Whitehall, Joe Thomas and Zawe Ashton spent a day on the 'Banter Bus' travelling to five universities, taking part in a variety of tasks including a darts competition, lecturing, tricycle racing and bar tending.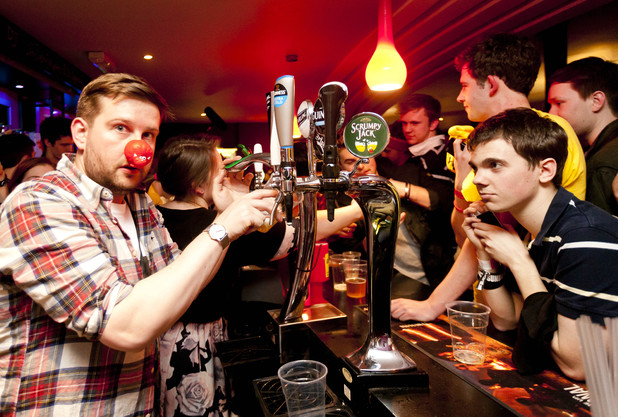 It wasn't all plain sailing, with McHugh, Nixon, Whitehall and Ashton having to cancel planned trips to Sheffield and Manchester due to traffic. They then picked up the pace and travelled to Nottingham, where Thomas joined the group.
Later they headed to Loughborough, where they helped students raise money by assisting in 'dares', including head shaving, leg waxing and chilli eating.