The Votans are coming @DefianceWorld April 15th 9pm syfy UK 16th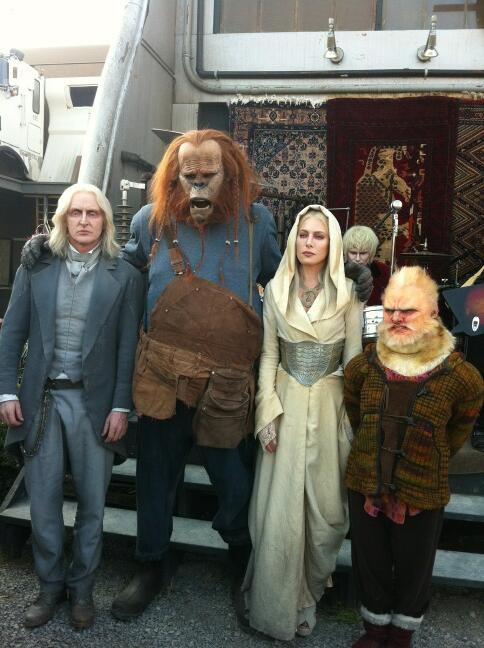 Defiance Trailer: Amanda
A tough-as-nails town like Defiance requires an even tougher leader. Luckily, they have just the woman for the job.
Watch the trailer
here
Defiance - Video: 'Theme From Defiance' - NEW Series Premieres Apr 15 '13 on Syfy
Premise: A war between humans and aliens has left Earth forever changed in this futuristic drama, which follows a group of survivors as they struggle to rebuild and live together in peace.
Defiance cast includes
Tony Curran
, Jaime Murray, Julie Benz, Mia Kirshner, Grant Bowler, Stephanie Leonidas and Graham Greene.
Read more at
Antipodalarapaima
Tweet from Tony Curran: "Looking forward to inviting the world in to our home"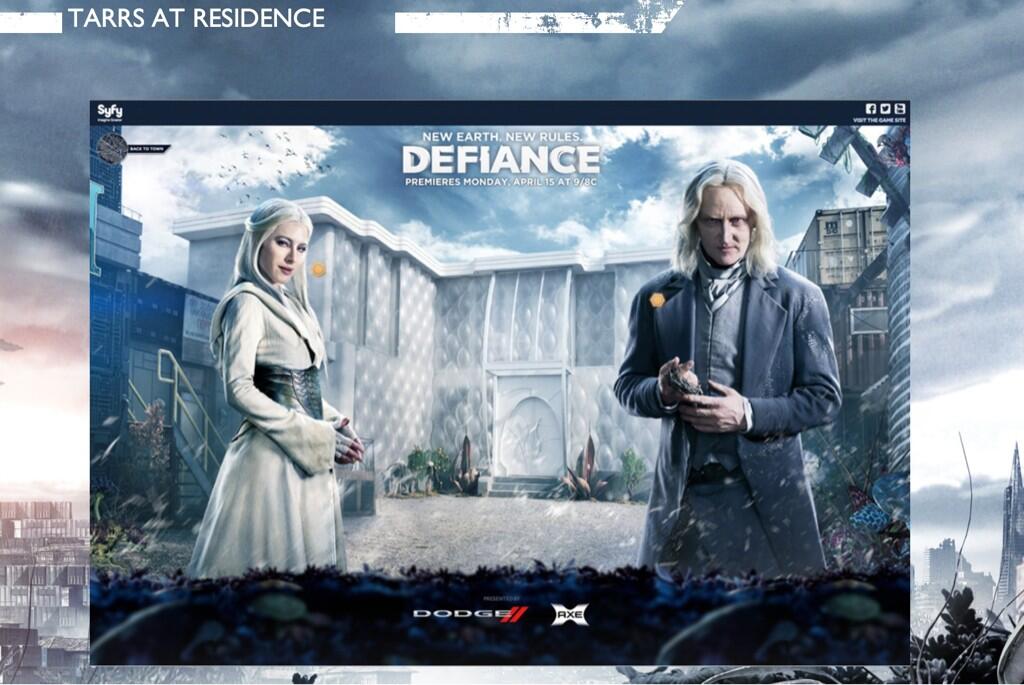 Jaime Murray & Tony Curran, MCM Expo Birmingham 2013
Actors from new SyFy channel show Defiance talk a little about their roles and characters.
See more at
Vimeo
Actor Tony Curran reveals new sci-fi and mystical side as he plays roles in Labyrinth and film Defiance
His first taste of acting was at 14 when he was a pupil at Holyrood Secondary in Glasgow and went for auditions for STV kids' drama
Stookie
.
If
Tony Curran
's recent roles are the stuff of fantasy, real life isn't far off it either.
The actor, 43, is starring alongside
Downton Abbey
's Jessica Brown Findlay in
Labyrinth
, Channel 4's drama based on the multi-million-selling novel by Kate Mosse.
And he will next be seen as an alien gangster in sci-fi drama
Defiance
.
They are the latest stops on a whirlwind career which has taken in films including Steven Spielberg's
The Adventures of Tintin
, the award-winning
Red Road
and
The League Of Extraordinary Gentlemen
, not to mention roles in the
Underworld
and
Blade
franchises.
His TV credits include
CSI
,
24
,
Boardwalk Empire
,
Pillars Of The Earth
,
Young Herriot
and
Doctor Who
.
Tony, who now lives in Los Angeles with his wife Mai, said: "It's been an amazing journey. I've lived in London, New York and now LA.
"I have been very fortunate to be able to work and get the opportunity to play different roles.
"It's nice to do big studio pictures and then work in Glasgow on films like
Red Road
and then dress up as a vampire or an alien. I think that's why a lot of people are actors – the versatility.
"I've been lucky. I don't for a minute take for granted the good fortune I have had. You don't like to get ideas above your station, especially a boy from the south side of Glasgow."
Read more at
Daily Record
Defiance - Gamer Hub: Tony Curran Video Interview
at
Antipodalarapaima
Defiance Trailer: This Place
-
YouTube
Defiance Preview
at
SciFi Talk
Defiance Launches Today! Learn More about the Video Game/TV Show Crossover's Challenges, Languages and Cultures, Soundtrack, and Lots More!
Read all about it at
Dread Central
Defiance: Game and Show Convergence
Defiance: Watch the Show, Play the Game. Discover how these two properties work together to create a transmedia experience. Learn more
here
.
SciFi Mafia Talks DEFIANCE With Showrunner and Game Developer
-
here
Defiance: Behind the Scenes - Tony Curran - Game
(
here
)
Defiance Debuts on SF Australia on April 18
Full article at
Capsule Computers
From Geeks of Doom:
Buy The 'Defiance' Video Game, Get $20 Towards Instant Video To Watch The TV Series




Last month, we brought you news from SXSW for the Syfy Channel's new TV series and video game combo Defiance. The television show premieres on Syfy on April 15, 2013 at 9/8c and stars Grant Bowler, Julie Benz, Stephanie Leonidas, Tony Curran, Jaime Murray, Graham Greene and Mia Kirshner, while the video game was released today, April 2.
For the Defiance video game, if your purchase it for Xbox 360, Playstation 3, or PC by April 15, 2013, you'll get a $20 Amazon Instant Video credit good towards the TV series premiering online on April 16 through Amazon Instant Video streaming service. See the Bonus Offer box on the product page for more details.
Read more at
Geeks of Doom