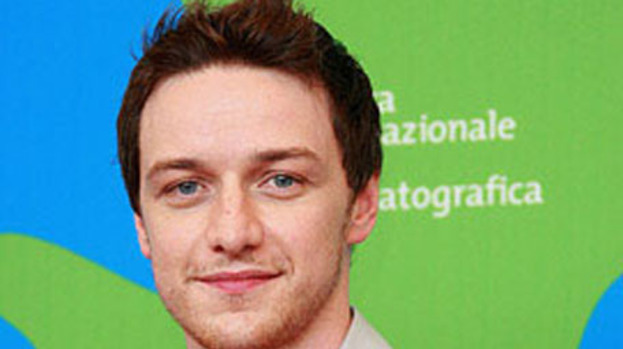 Photo courtesy of STV
'Trance' release date and trailer
British director Danny Boyle's next film will be
Trance
, a project he made quickly with
James McAvoy
before he directed the 2012 London Summer Olympics Opening Ceremony. The film has reportedly earned a March 2013 release date in the U.K., but there's no word on when exactly it could hit U.S. theaters.
According to The Film Stage, Pathe, which will release the film in the U.K., will release it on March 27, 2013 across the pond. It is expected to get a spring release in the U.S. in 2013.
The film is described as having the "dark, sexy, hard-edged tone" of Boyle's earlier films like
Shallow Grave
and
Trainspotting
, which were co-written by John Hodge, who also worked on
Trance
.
Source:
The Celebrity Cafe
Movieline has shared the trailer for 'Trance'
Read more at
Movieline
James McAvoy wants to be Gandalf in Tolkien prequels
Scots actor
James McAvoy
has revealed that he would love to play Tolkien's wizard Gandalf.
Gandalf is one of the main characters in
The Hobbit
, which follows the adventure of Bilbo Baggins.
The role was played by Sir Ian McKellen in Peter Jackson's screen adaptations of
The Hobbit
and
The Lord of the Rings
.
It was been reported that McAvoy would like to play the role if any prequels are planned.
The
X-Men: First Class
star said he has a great knowledge of Tolkein's work and he discussed the possibility of appearing in something adapted from Tolkien anthology
The Silmarillion
.
He told
Total Film
: "It's a collection of poems and songs that chart the ancient history of Middle-earth.
"My true geek is coming to the fore, but they're really, really beautiful stories.
"In part of that is the genesis of Gandalf, or Mithrandir, or Stormcrow, or any of his many, many names. Anyway, maybe that's the one!"
The Hobbit: An Unexpected Journey
is currently out in cinemas and is top of the UK box office.
Source (including photo above):
STV
'Shameless' return?
What About James McAvoy? Anne-Marie Duff Returns To 'Shameless' For Last Ever Episode
Will McAvoy return as well?
Anne-Marie Duff will return to
Shameless
for the series' last ever episode, it has been confirmed.
The actress played Fiona Gallagher (then McBride) during the show's first and second seasons, rising to fame alongside on-screen partner
James McAvoy
... who she later married.
Jody Latham and Elliot Tittensor will also return for the Channel 4 drama's swansong, which is currently being filmed.
Anne-Marie Duff and James McAvoy (WENN)
The eleventh and final run of episodes will begin broadcasting in the Spring.
Duff played Elizabeth I in BBC One's The Virgin Queen, and also starred in movie 'Nowhere Boy'.
A spokesperson for the show has teased that the finale will be as "celebratory, defiant and unapologetic as ever".
The show launched in 2004 and has been a provocative but hugely successful staple of the Channel 4 schedules ever since.
Source (including photo): Entertainment Wise