STV goes
In Search of Robert Burns
to reveal the face of Scottish poet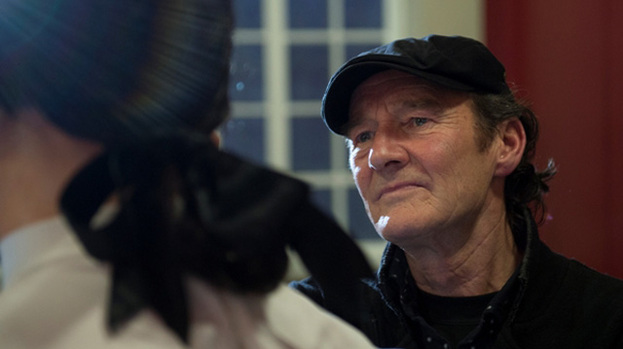 A new documentary presented by
David Hayman
will exclusively unveil what Scotland's most famous poet, Robert Burns, really looked like.
In Search of Robert Burns
is set to air on STV on January 22 at 8pm. The documentary follows revered actor and Burns enthusiast
David Hayman
as he finds out some amazing new details about the globally renowned Scottish poet.
Reconstructed using state-of-the-art forensic technology, Professor Caroline Wilkinson and her team at The University of Dundee, have created a life-size model of Robert Burns' head.
The conclusion of
In Search of Robert Burns
reveals the newly constructed head of Scotland's beloved bard at a public event for the very first time.
While experts work on the reconstruction,
David Hayman
delves into the world of Robert Burns (1759 – 1796).
Hayman admitted: "A fascinating and extraordinary journey into the heart of a truly exceptional man, I loved every minute of it.
"I hope our audience will enjoy it as much as I did. I am a lover of Burns but I discovered something new about him every day on this film, it is a little gem."
On his journey the presenter finds out how Burns' upbringing, education, tough life and romantic spirit forged a creative genius that would transform him from humble farmer to one of the world's best known poets.
Elizabeth Partyka, deputy head of channels at STV, said: "This unique documentary offers a fantastic insight into not only Robert Burns' background but, for the first time, what he actually looked like.
"
David Hayman
is the perfect narrator as we journey through Burns' world and viewers are sure to be surprised by the real face of this iconic poet."
Caroline Wilkinson, professor of craniofacial identification at The University of Dundee, added: "This project has been quite a challenge and an enormous responsibility.
"We assessed as much material as we could for this reconstruction, including skeletal and anatomical structure, facial proportions from the Reid miniature and the Miers silhouette and texture details from the portraits.
"This 3D depiction is as accurate as possible based on the available information and shows Burns in his full living glory."
In Search of Robert Burns will be shown on STV at 8pm on January 22, and repeated on January 25.
Source (including photo):
STV
Also reported by
Glasgow Evening Times
and
Cumnock Chronicle