Billy Boyd talks hobbits ahead of the première of Jackson's latest epic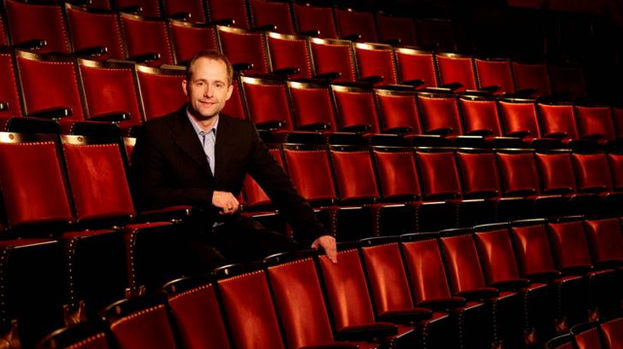 Billy Boyd: The retired Hobbit is ready to watch Jackson's new film
He's been kidnapped by orcs, charged Isengard with Treebeard and become servant to Denethor in Minas Tirith.
Now, actor
Billy Boyd
– who played Pippin in Peter Jackson's
Lord of the Rings
trilogy, has left the mischievous life of Peregrin Took behind and settled back home in the west end of the city.
The RSAMD graduate is eagerly awaiting the release of the series' prequel,
The Hobbit
, and will attend the London première on Wednesday December 13. The movie, starring Martin Freeman as Bilbo Baggins, is the much-anticipated first chapter in Jackson's second Tolkien trilogy and stars another of Glasgow's actor sons - the Big Yin
Billy Connolly
, as a dwarf.
Although he and fellow hobbit Merry (Dominic Monaghan), do not appear in the film, Billy is excited to see one of his favourite childhood books brought to life. As a youngster, Billy and his childhood friends spent hours pouring over The Hobbit, and were committed to reading the novel when they weren't playing football together.
"I was always a big fan of The Hobbit, I read it as a boy growing up in Cranhill," said Billy.
"My friends and I were a big group of boys that liked playing football and didn't read books that much, but we all read it at the same time – there were about ten of us."
Although a life-long fan of the novel, Billy confesses that it wasn't until he secured the part of plucky young hobbit Pippin that he began reading the rest of Tolkien's canon of epic tales of adventure.
It was the absence of heroic hobbit Bilbo Baggins in the later novels which deterred Billy from reading the books that followed, and Billy shelved Tolkien's chronicles of Middle Earth until his career called for him to pick the stories up once again.
"I didn't really read the other Lord of the Rings books until I got the part in the films, then I read them all," said Billy.
"In the beginning I just fell in love with Bilbo Baggins in the Hobbit, and when it came to read the other books he wasn't in it - there was Frodo. I felt that I didn't want to read it if Bilbo wasn't in it."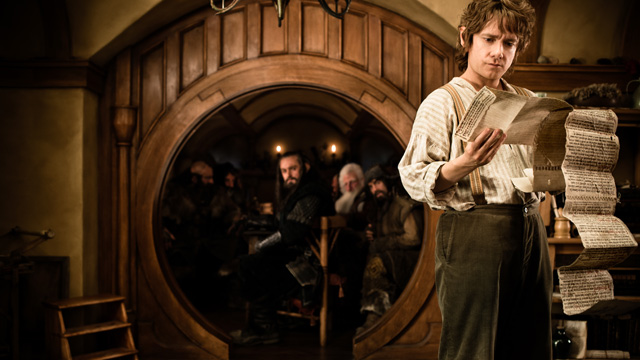 Martin Freeman plays Bilbo Baggins in The Hobbit
The hobbits as a race faced numerous difficulties in Middle Earth – from battling Uruk-hai to convincing Ents to attack, but there were also many challenges involved in playing this courageous clan of pint-sized heroes.
Billy and his fellow actors endured several hours of hair and make-up each day on set in order to accurately depict their characters – from the tip of their pointed ears to the tufts of hair on their hobbit feet. It's a makeover that Martin Freeman and the rest of The Hobbit trilogy cast will be well accustomed to by now, and not one that Billy misses.
"Everyone goes on about John Rees Davies and the orcs and the make-up they had to put on, but they didn't have to do that every day," said Billy.
"It takes three hours to become a hobbit. You have a wig, ears, and hobbits don't have facial hair so you have to shave twice a day.
"You've got big hairy feet that take an hour to put on, and you have to stand on a box because you couldn't have the weight of your feet in them. All this was happening at 4.30am in New Zealand's South Island, surrounded by snow."
Billy names the metamorphosis from human to hobbit as the worst part of being from the Shire, but says that the comraderie between his on-set hobbit peers and being part of such a positive film trilogy more than made up for the effort required in transformation.
"The best thing about being a hobbit was that there were four of us," said Billy.
"You had Vigo who was the 'man' and Orlando the elf, John was the dwarf, but there were four hobbits and we did everything together. We came on set and we were like ' 'yeah! Let's go kill some orcs.'"
The friendship between hobbits worked on and off set, as Billy struck up a firm friendship with fellow actor Dominic Monaghan who plays Merry, and the two are currently working on a comedy film script about two British guys who go on a road trip to America.
Currently turning his attention to being lead singer-songwriter in his Glasgow-based band
Beecake
, Billy still appreciates the hoards of Lord of the Rings fanatics that honour not only the legacy of Tolkein's books, but the film adaptations that have followed.
"There's lots of crazy fans, but they're all a lot of fun. There's such a positive vibe about Lord of the Rings. People love Tolkien and there's such a good feeling surrounding the films.
"In Germany, there are weekends that you can go as your chosen character. You go into the country and live as an elf for that weekend.
"It's amazing to be part of something so positive. I've met some of my closest friends through Lord of the Rings."
Back home in Glasgow, Billy is now passing on his love of The Hobbit to six-year-old son Jack, and Bilbo's magical adventures in Middle Earth have already sparked the little boy's imagination.
"He loves it," said Billy.
"He's started asking questions about all the characters."
From Gandalf's trickery of the trolls, Smaug the sly dragon and Bilbo's escape from the goblins, there are more than enough twists and turns in this epic bedtime story to see Jack gain the same passion for Tolkien as his dad.
Source (including photos):
STV